Wow, what an amazing time we had with our annual Megafit video conference this week!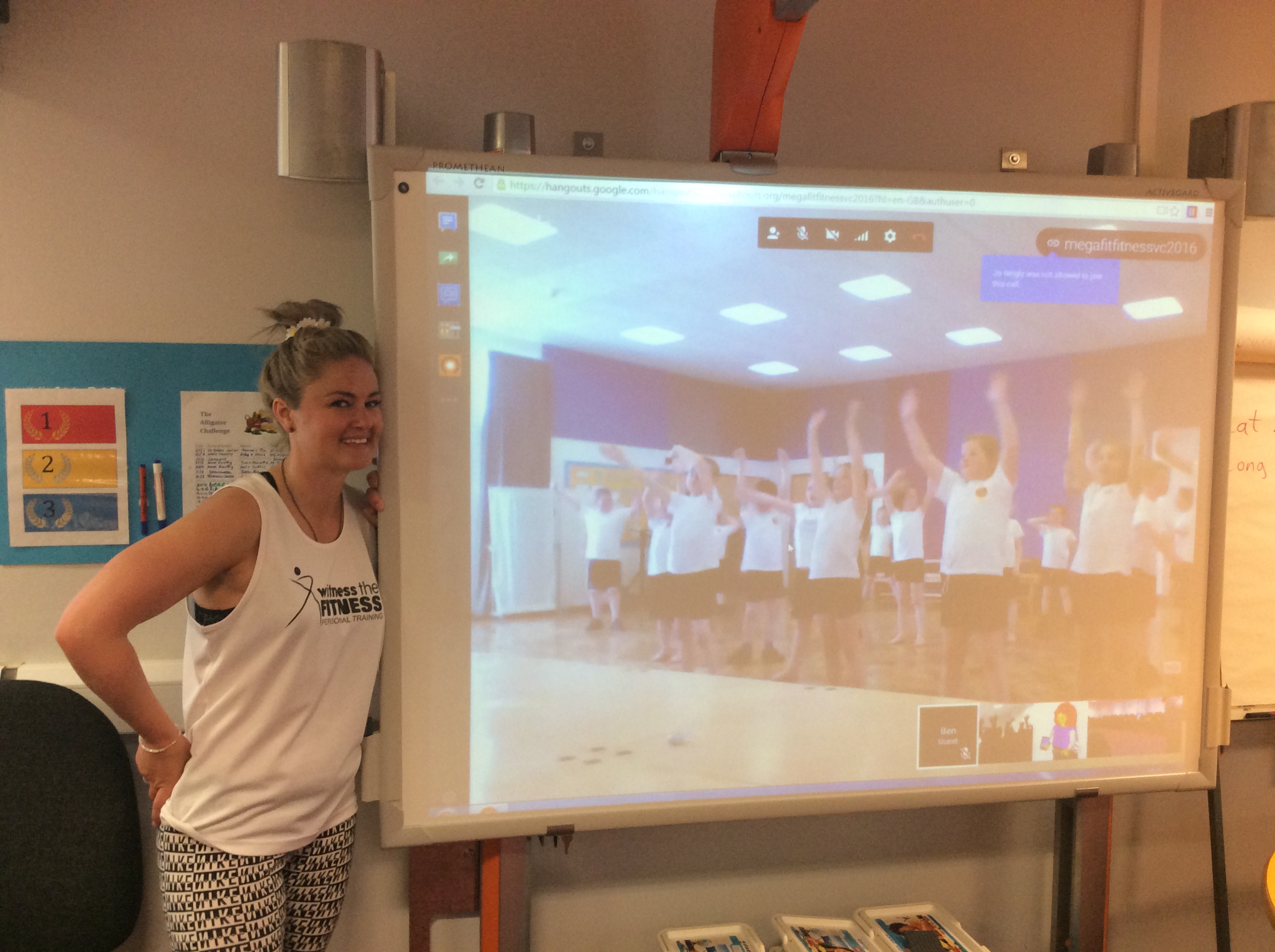 The Megafit video conference event is part of the Fitness Challenge project we are running with Year 4 students across the borough.
We were joined by Louise Scott (Witness the Fitness) for a metafit session shared with our schools via Google hangouts.
We had 8 schools who took part.
Whitburn Village primary School
West Boldon Primary School
St Gregory's RC Primary School
Harton Primary
Holy trinity C of E Academy
Mortimer Primary School
Marine Park Primary School
St Oswald's RC Primary School
Some larger schools had 3 classes of year 4 children participating at once. We had a few teachers joining in and we even had one school where all of the children in the school gave it a go! We even had a few  parents joining in at St Oswald's RC Primary School.
We had over 442 children and adults participate.